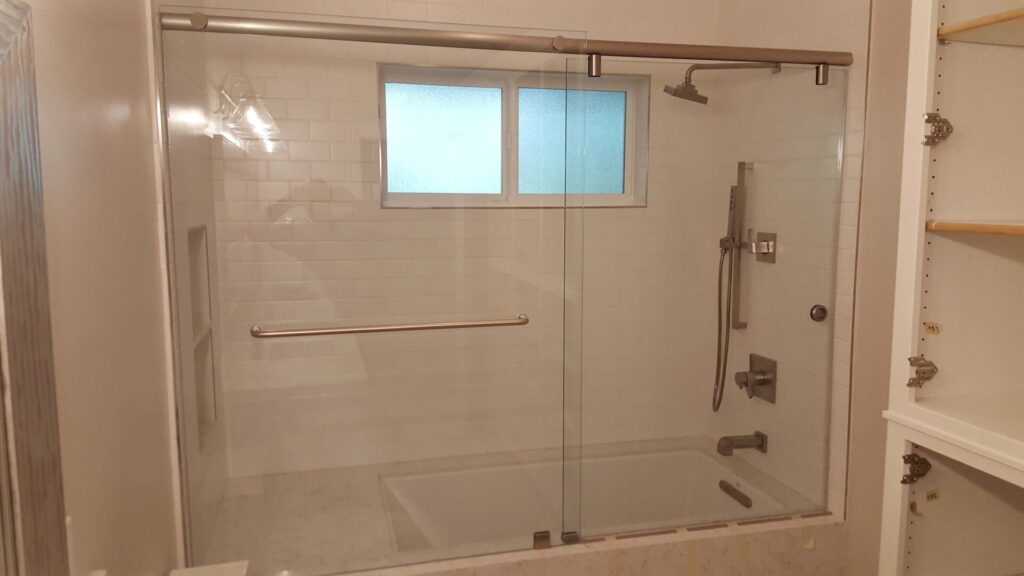 Sliding Shower Doors
"Installed Right!"
Sliding shower doors typically have a small handle or knob on the inside slider panel and a towel bar on the outside panel. For a less obstructed look, you may option to use only two handles or knobs.
ŸTowel bars, handles or knobs have a low profile face or fastener. This allows the glass panels to completely bypass one another for easier squeegeeing and cleaning.
ŸTraditional style typically uses 3/16" glass, handles and double run towel bars that are clamped to the edge of glass. Top track/headers are a square/contoured profile.
Euro style typically uses 1/ 4" clear glass with knobs and towel bars mounted through the glass. They use a much heavier top track/header that has a rounded, or Euro Profile.
*Note that some manufactures make both a heavier gauge and lighter gauge top track/header. Be sure to know what you have been quoted.