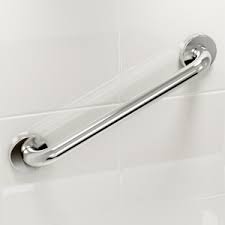 Accent Shower Door and Mirror now offers Grab Bar Installation
Grab bar installation is one way to ensure safe accessibility while in the shower or bath. This easy bathroom modification makes entering and exiting the bath and shower area much easier and safer.
At Accent Shower Door and Mirror we have the expertise to perform grab bar placement even in areas with tile or porcelain walls. We will professionally install grab bars wherever they may be needed. Grab bar installation in the shower, or even the toilet area makes having access in the bathroom much safer, and when we do the job, you know your grab bar installation is Done Right!